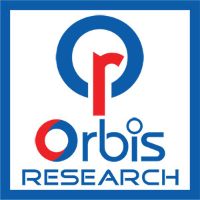 Orbis Research
Orbis Research has added New 178 Pages on title "Global Paint Detailed Analysis Report 2017-2022" with detailed analysis, Key players, forecast and strategies.
DALLAS, TEXAS, UNITED STATES, July 17, 2017 /EINPresswire.com/ — This report splits Paint by Volume, Paint Luster, Material, Color, and Price. This shares the history data information from 2012 to 2016, and forecast from 2017 to 2022.
And this report mainly introduces volume and value market share by players, by regions, by product type, by consumers and also their price change details. As a Detailed Analysis report, it covers all details inside analysis and opinion in Paint industry.
Browse Complete Paints Market Report Details at: http://www.orbisresearch.com/reports/index/global-paint-detailed-analysis-report-2017-2022
This report focus Global market, it covers details players' regions product type and other details as following:
Major Companies of Paint
Prestige Paints(US)
True Value(US)
Rust-Oleum(US)
Colorhouse(US)
Valspar(US)
General Finishes(US)
Minwax(US)
DUTCH BOY(US)
Old Village(US)
Wildfire(US)
YENKIN MAJESTIC PAINT(US)
Devine Color(US)
Masterchem Industries(US)
KILZ(US)
Modern Masters(US)
Owatrol(US)
Dulux(Netherland)
YUHONG(China)
DUFA(Germany)
Nippon(Singapore)
Sherwin-Williams(US)
CARPOLY(China)
XINLETIAN(China)
Pattex(Germany)
SCISKY(China)
JUEYOU(China)
Davco(France)
SKSHU(China)
DIZHI(China)
Master's mark(France)
LAISHIDE(China)
BAUHINIA PAINTS(China)
Huarun(China)
ColorWorld(China)
Ausbond(US)
XINGGUO(China)
DOOLON(China)
ENEED(China)
EZBrush(China)
BADESE(China)
Request Sample of this Report at: http://www.orbisresearch.com/contacts/request-sample/352887
Main Regions
United States
Europe
Germany
United Kingdom
France
Italy
Spain
Russia
Netherland
Poland
Others
China
Japan
India
Southeast Asia
Others
Main Product Type
Paint Market, by Volume
<1L
1-5L
5-10L
10-15L
15-18L
>18L
Paint Market, by Paint Luster
Matte
Half Matte
Highlight
Light
Enquire more about this Report before Purchase at: http://www.orbisresearch.com/contacts/enquiry-before-buying/352887
Paint Market, by Material
Waterborne Acrylic Paints
Waterborne Polyurethane Paint
Mixed Paint
Others
Paint Market, by Color
White
Grey
Black
Blue
Red
Green
Others
Paint Market, by Price
Under $25
$25 to $50
$50 to $100
$100 to $200
$200 & Above
Main Applications
Home
Commercial
Major Points from Report:
Chapter One Paint Market Overview
1.1 Global Paint Market Sales Volume Revenue and Price 2012-2022
1.2 Paint, by Volume 2012-2022
Chapter Two, Paint by Regions 2012-2022
2.1 Global Paint Sales Market Share by Regions 2012-2022
2.2 Global Paint Revenue Market Share by Regions 2012-2022
Chapter Three, Paint by Brands 2012-2022
3.1 Global Paint Sales Volume Market Share by Brands 2012-2022
3.2 Global Paint Revenue Share by Brands 2012-2022
Chapter Four, Paint by Consumer 2012-2022
4.1 Global Paint Sales Market Share by Consumer 2012-2022
4.2 Home
… and Continued
Hector Costello
Orbis Research
+1 (214) 884-6817
email us here

Source: EIN Presswire